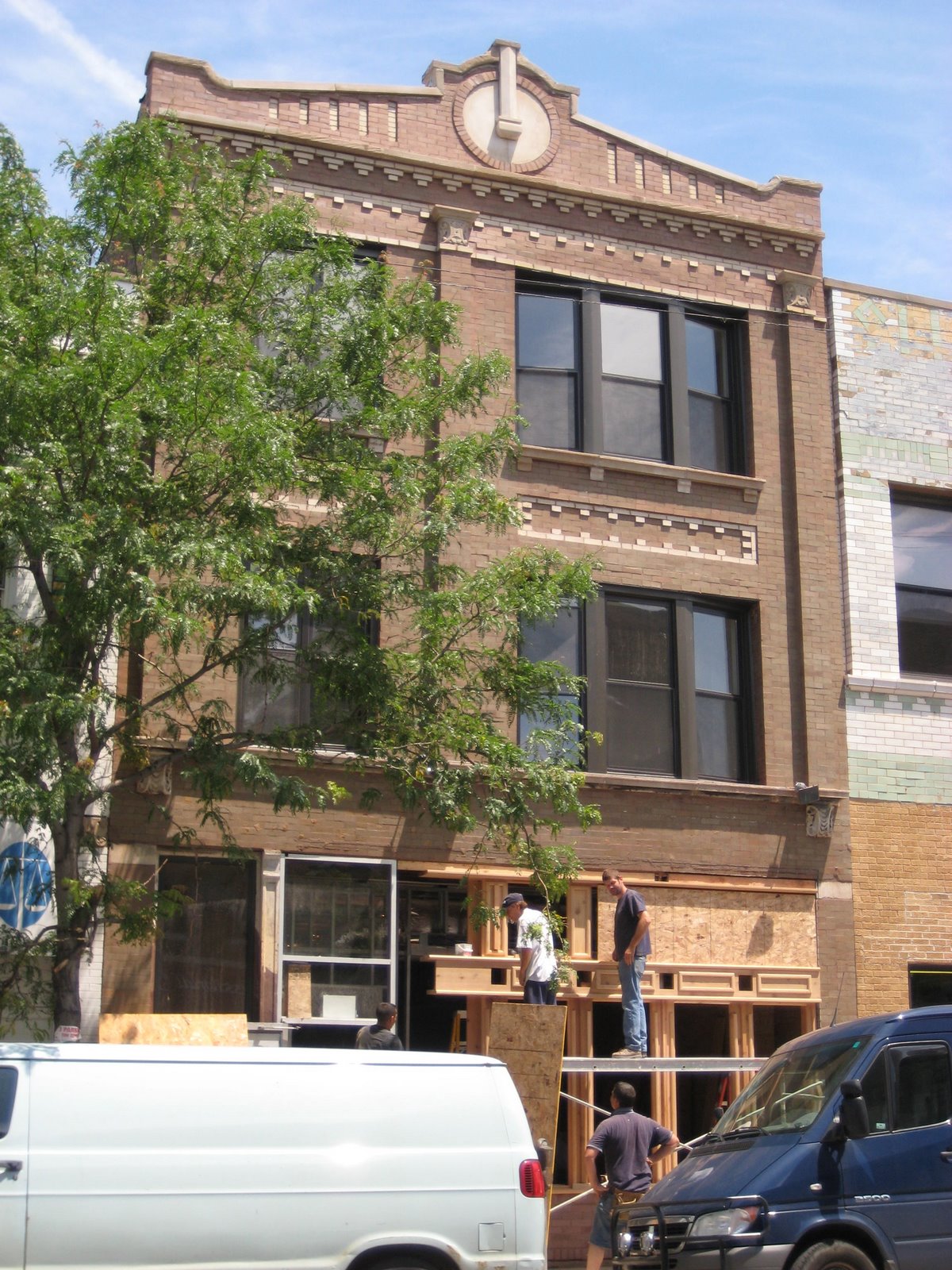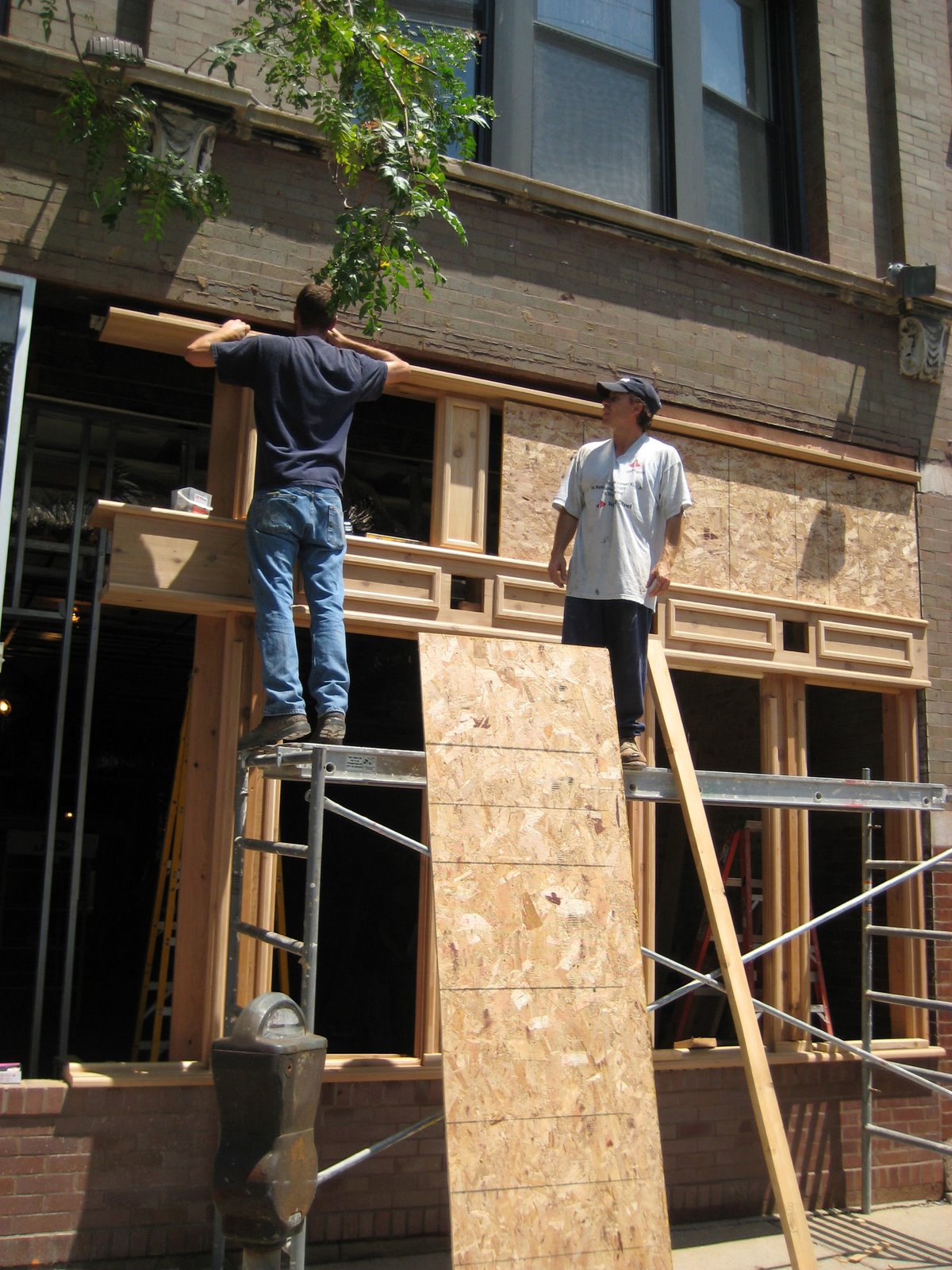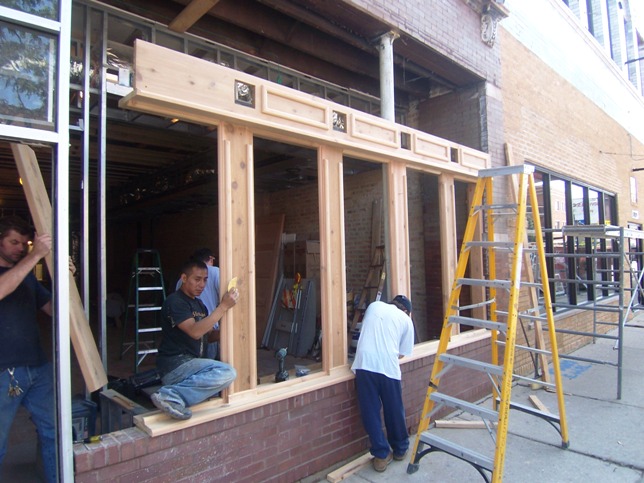 Brendan, Don and Pancho erected our storefront at 6am last Saturday morning. It's a beautiful cedar piece of craftsmanship that will be utterly beautiful once stained and completed. Thanks fellas, you ROCK!
The posts between the windows will house beautiful cast iron columns we salvaged from the Uptown Broadway Building– THANK YOU to Jean Dufresne for identifying the opportunity and an even bigger THANK YOU to Thad Wong, owner of UBB for releasing to us.
All our cedar is certified by the Forest Stewardship Council. Commonly referred to as FSC certified lumber, the wood has been documented as a sustainable product.